Rancang Bangun Prototipe Sistem Monitoring Karbon Monoksida (CO) Secara Realtime Menggunakan Protocol MQTT Berbasis Internet.
Dendy Assharuddin

Asril Basry

UPI YAI
Abstract
The basement of a company building is the place most exposed to air pollution generated by motorized vehicles parked in the place. If the discharge of air flow in the building of this company does not work then it can be ascertained that the pollutantproduced will pollute the surrounding environment. Carbon monoxideis one of the gases that are harmful to the health of the human body which is generally obtained from motorized vehicles. In this case we need a device that can detect carbon monoxide levels in real time. The tool for detecting carbon monoxidemade in this study uses the internet-based MQTT protocol which can be seen in real time. The results obtained in the form of data stored in the database and will be displayed on the website co-monitoring.com which can be used to monitor exposure to carbon monoxide levels in real time
Downloads
Download data is not yet available.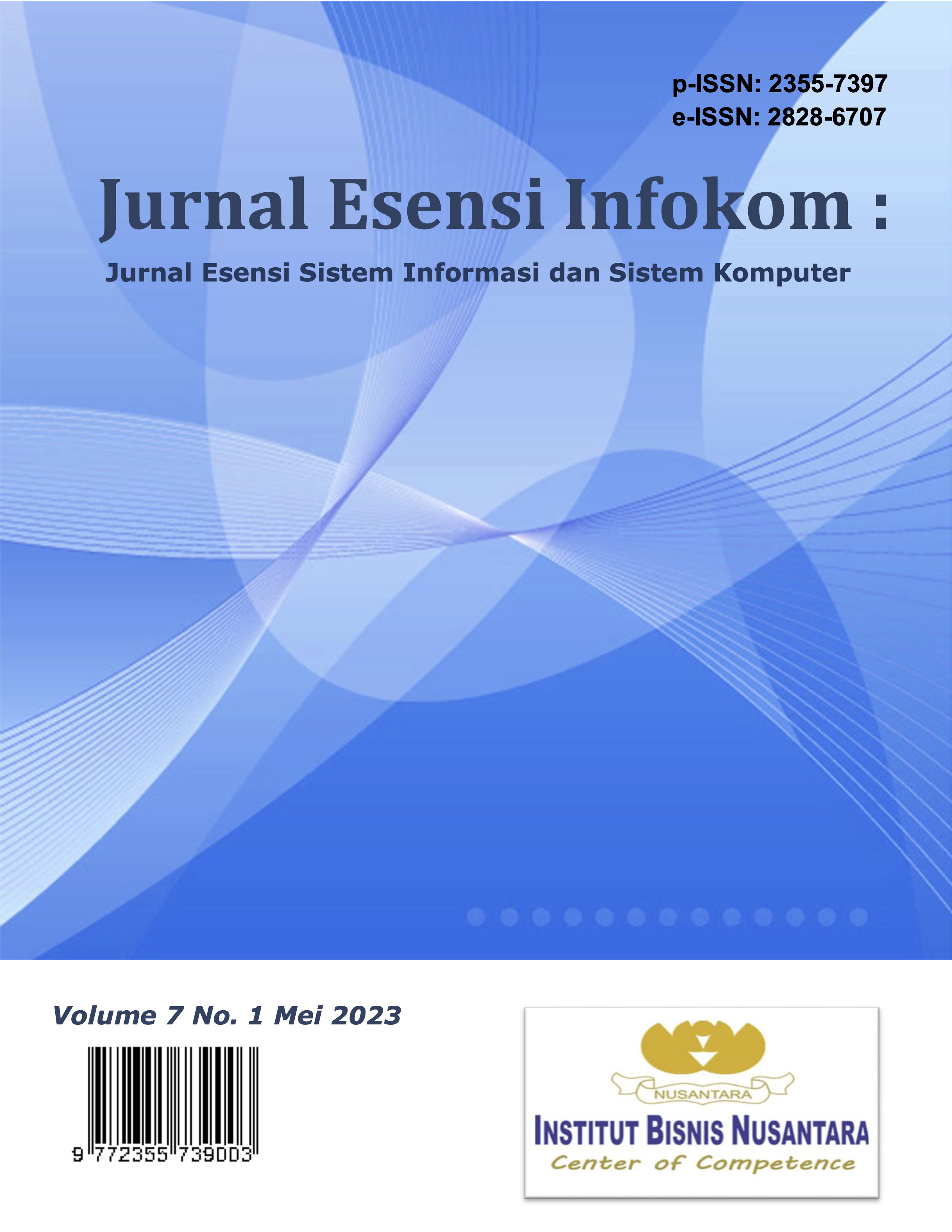 How to Cite
Assharuddin, D., & Basry, A. (2023). Rancang Bangun Prototipe Sistem Monitoring Karbon Monoksida (CO) Secara Realtime Menggunakan Protocol MQTT Berbasis Internet. Jurnal Esensi Infokom : Jurnal Esensi Sistem Informasi Dan Sistem Komputer, 7(1), 11-16. https://doi.org/10.55886/infokom.v7i1.570