Perancangan Sistem Administrasi Tingkat RT Menggunakan Metode Rad
Karno Diantoro

Karno

Adji Budiono

Essy Malays Sari Sakti
Abstract
Neighborhood pillars and community units or more often referred to as RT/RW are government institutions that interact and deal directly with the wider community. Like other government institutions, this institution also has an administrative system to serve the community. However, if all other government institutions have computerized administrative systems, in RT/RW the administrative system is still manual, this of course creates problems for RT/RW officers because they cannot work effectively and efficiently. In order for RT/RW officers to work more effectively and efficiently, it is necessary to build a computerized system. In building a computerized system for RT/RW officers, the Rapid Application Development (RAD) method is used, which is a system design method that is faster in its design process than the waterfall method.
By using the RAD method, a system that is completed on time according to the plan is produced, so that it can be directly implemented by RT/RW officers. So that RT/RW officers can immediately work more effectively and efficiently as in other government institutions.
Keywords: administration, RAD method, PHP, Mysql
Downloads
Download data is not yet available.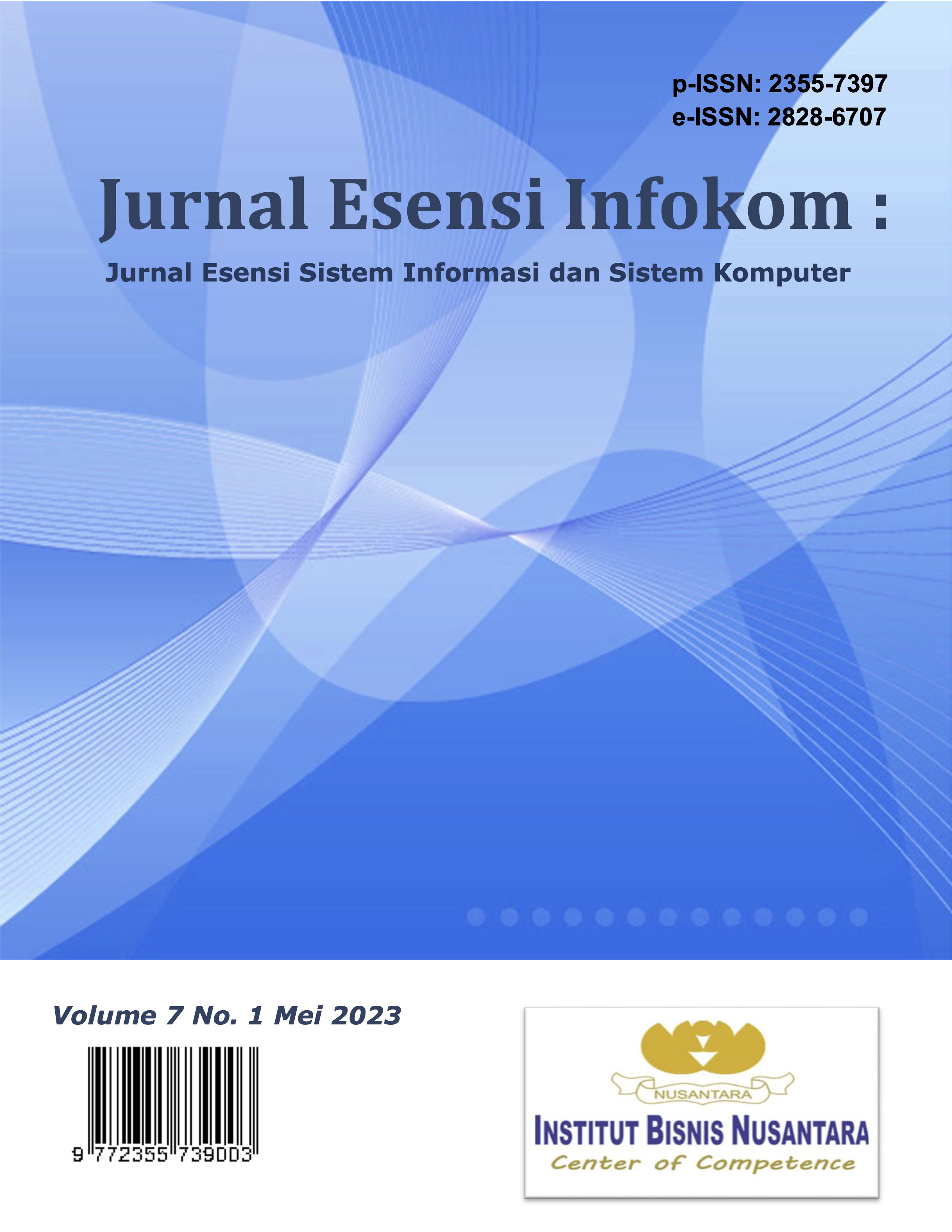 How to Cite
Diantoro, K., Budiono, A., & Sakti, E. M. (2023). Perancangan Sistem Administrasi Tingkat RT Menggunakan Metode Rad. Jurnal Esensi Infokom : Jurnal Esensi Sistem Informasi Dan Sistem Komputer, 7(1), 23-28. https://doi.org/10.55886/infokom.v7i1.573