Pemanfaatan Sistem Aplikasi Audacity Dalam Pembuatan Seni Teater Drama Pada SMA Negeri 1 Tumbang Titi
Julianto Julianto

IAIN Pontianak
Keywords:
Audacity, Art, Drama Theatre, Dramatic Script
Abstract
Developments in technology and information systems produce various kinds of innovations and new breakthroughs in supporting the process of completing a task, problem, creation and implementation of ideas or ideas in creating products in the industrial and service sectors, including the creation and development of a work in the form of art. In several institutions, technology and information systems are used in carrying out a performing arts which plays an important role as a performer, so that it can enliven the main event at an event being held. Drama theater is a type of performing arts that has existed for generations. Its existence is considered to be a delivery of moral messages, an introduction to culture, and as entertainment in public and private areas. Audacity is an audio editing application that allows the creation of drama theater to be brought to a different level, using modern concepts involving various existing technological devices. The workings of making this drama theater are by including sound recordings from the actors and backsounds into the Audacity application for editing and then compiling it based on the timeline which can make the story script, characterizations, and performances displayed can make the audience immersed in the resulting emotions. However, in producing a drama concept in the form of sound in Audacity, the editor must be able to synergize and compile between drama scripts, timelines, and be able to know when is the right time to place this sound (recording actors and external background). Utilization of the Audacity application in making drama theater is carried out at SMA Negeri 1 Tumbang Titi in filling out events organized by the school at student farewell events and visits to other schools with the aim of being a gathering place, introducing students to the outside world, adding experience, building character, and exchange and introduction of art and culture.
Downloads
Download data is not yet available.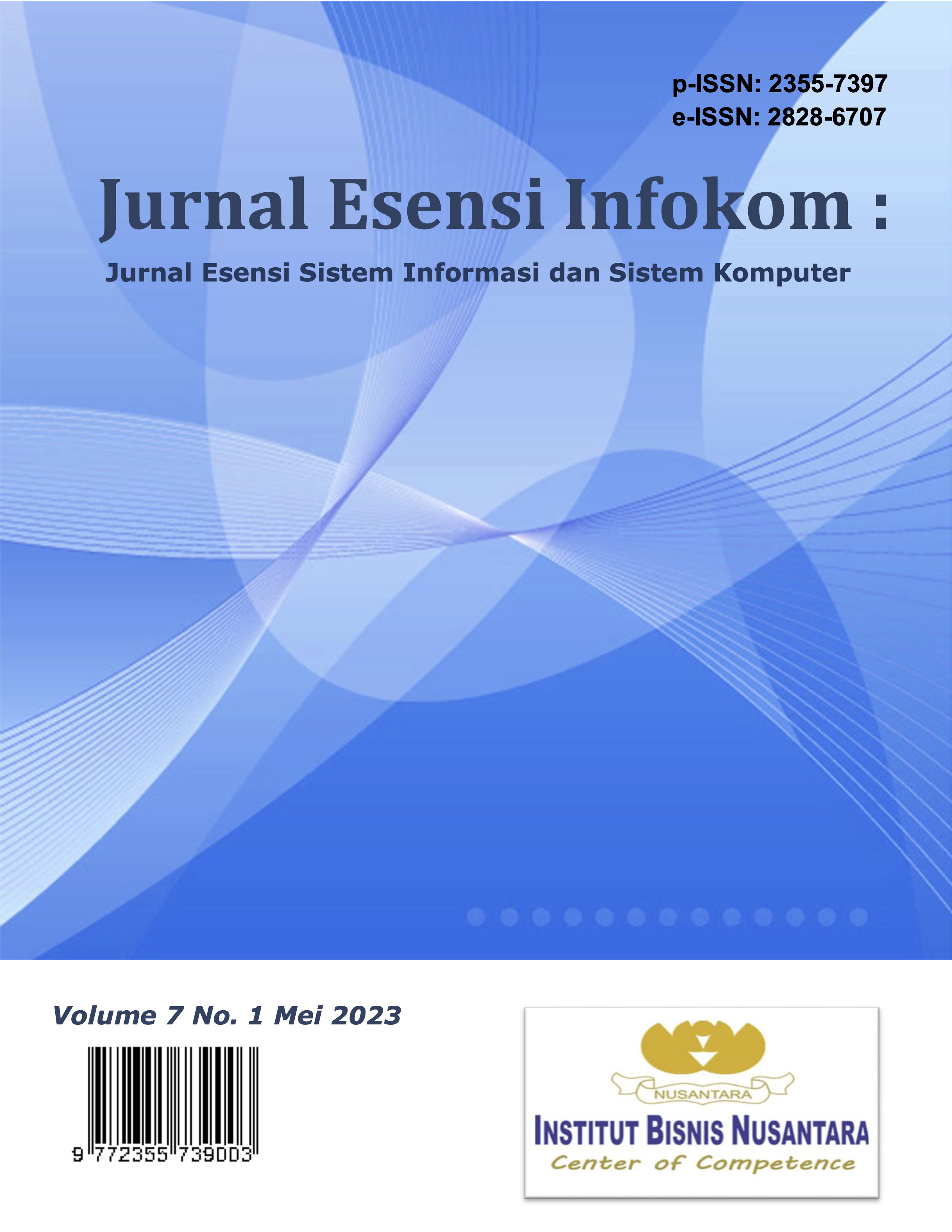 How to Cite
Julianto, J. (2023). Pemanfaatan Sistem Aplikasi Audacity Dalam Pembuatan Seni Teater Drama Pada SMA Negeri 1 Tumbang Titi. Jurnal Esensi Infokom : Jurnal Esensi Sistem Informasi Dan Sistem Komputer, 7(1), 71-74. https://doi.org/10.55886/infokom.v7i1.604