Aplikasi Pengelolaan dan Pemesanan Pada Pangkalan Gas LPG 3KG Desa Purun Timur Berbasis Android
Aplikasi Pengelolaan dan Pemesanan Pada Pangkalan Gas LPG 3KG Desa Purun Timur Berbasis Android
Anggi Lembayu

Universitas Prabumulih

Iwan Setiawan

Yeni Yuliana
Keywords:
Application Management Gas Android
Abstract
Based on observations that have been made at the Purun Timur Village 3KG LPG Gas Base, problems were found regarding the management and ordering process where the management of existing gas data has only used a simple method, namely by recording in a ledger regarding gas orders ordered by those who were purchased and Confirm back to the customer by telephone or via WhatsApp that the order has been recorded. Ordering 3KG LPG gas, the owner of the base only has 9 gas stocks available at certain hours, so he doesn't know the availability of gas stocks on a regular basis. This is certainly less effective and efficient in terms of time and effort. Therefore, an online 3KG LPG gas management and ordering application is needed that can place orders and provide information on the availability of 3KG LPG gas. The research method used is a qualitative descriptive method, while the system development method uses the RAD (Rapid application development) method.
Downloads
Download data is not yet available.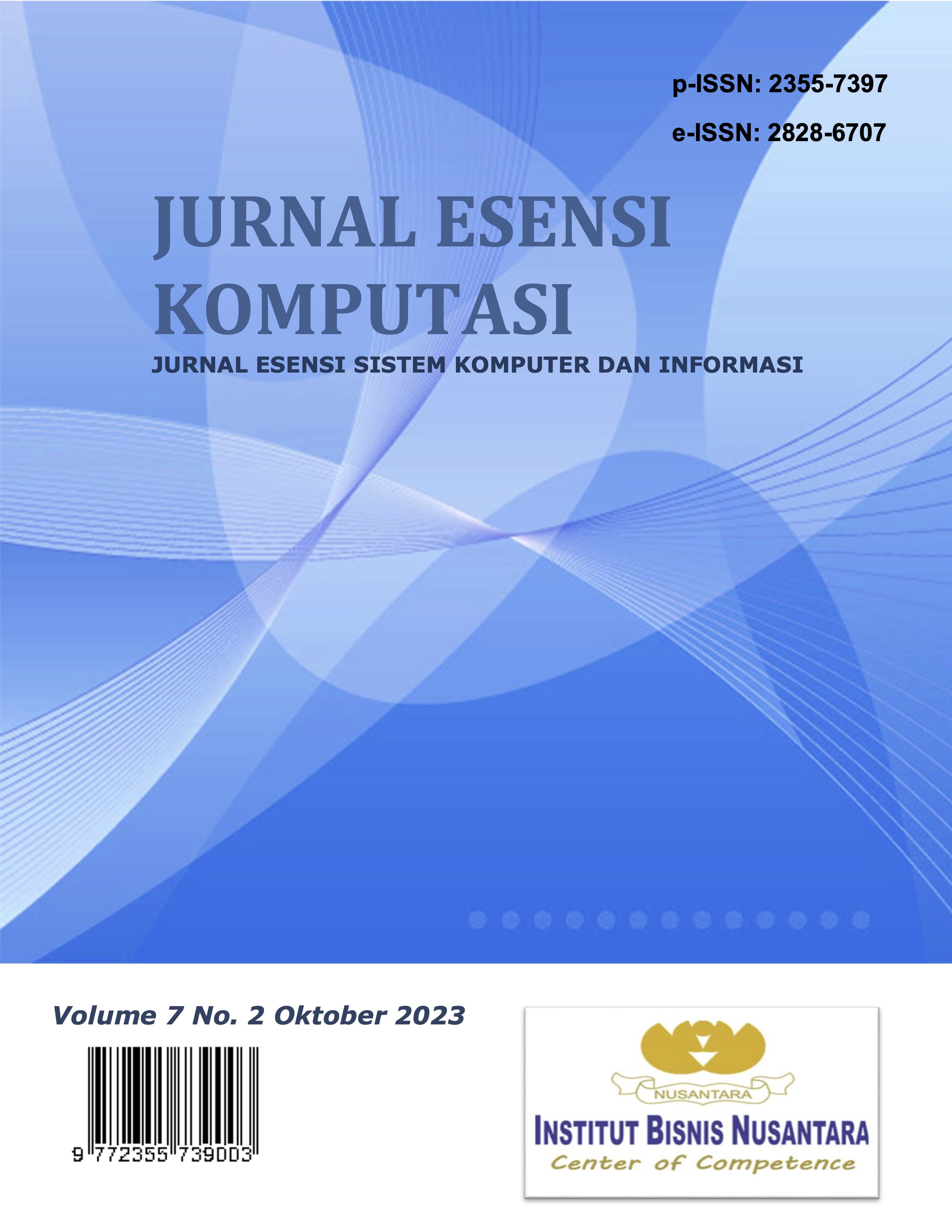 How to Cite
Lembayu, A., Setiawan, I., & Yuliana, Y. (2023). Aplikasi Pengelolaan dan Pemesanan Pada Pangkalan Gas LPG 3KG Desa Purun Timur Berbasis Android. Jurnal Esensi Infokom : Jurnal Esensi Sistem Informasi Dan Sistem Komputer, 7(2), 40-46. https://doi.org/10.55886/infokom.v7i2.701