Implementasi Framework Yii dalam Membangun Sistem Inventaris pada SMK Negeri 2 Prabumulih dengan Menggunakan Model User Centered Design (UCD)
Astri Ani

Universitas Prabumulih

Fajriyah riyah

Universitas prabumulih

Fajriyah riyah

Universitas prabumulih

Ariasyah Ari
Keywords:
Yii Framework, Inventory System, User Centered Design (UCD)
Abstract
The Yii framework is a high-performance, component-based php framework for developing large-scale web applications. In schools the system implemented at SMK Negeri 2 Prabumulih still uses a semi-manual method, namely using MS-Excel as there is no data storage media, inventory data has not been integrated. This is the background for this research. Inventory of assets is an activity of recording assets or goods as well as managing asset data owned by the organization in a professional manner for the sake of smooth operations. The results of this study are in the form of an inventory system design with the Yii framework using the UCD (user centered design) concept which is expected to help solve the problems that occur. By using an inventory system that can help infrastructure, school principals, and teachers in obtaining and managing inventory of goods correctly and in a faster time. In designing this system using the user centered design method with the Unified Modeling Language (UML) system modeling tool, which consists of use case diagrams, activity diagrams, and class diagrams.
Downloads
Download data is not yet available.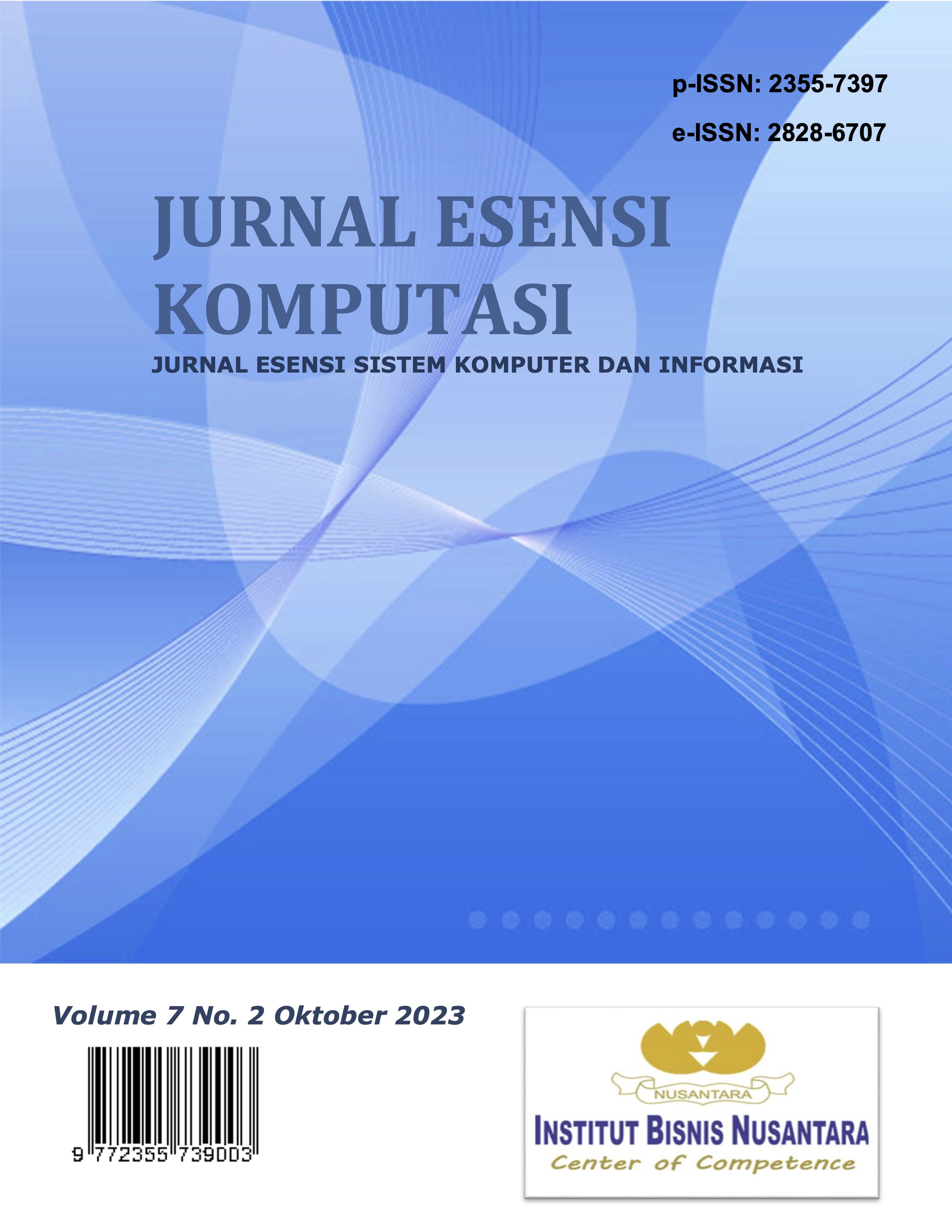 How to Cite
Ani, A., riyah, F., riyah, F., & Ari, A. (2023). Implementasi Framework Yii dalam Membangun Sistem Inventaris pada SMK Negeri 2 Prabumulih dengan Menggunakan Model User Centered Design (UCD). Jurnal Esensi Infokom : Jurnal Esensi Sistem Informasi Dan Sistem Komputer, 7(2), 47-52. https://doi.org/10.55886/infokom.v7i2.702