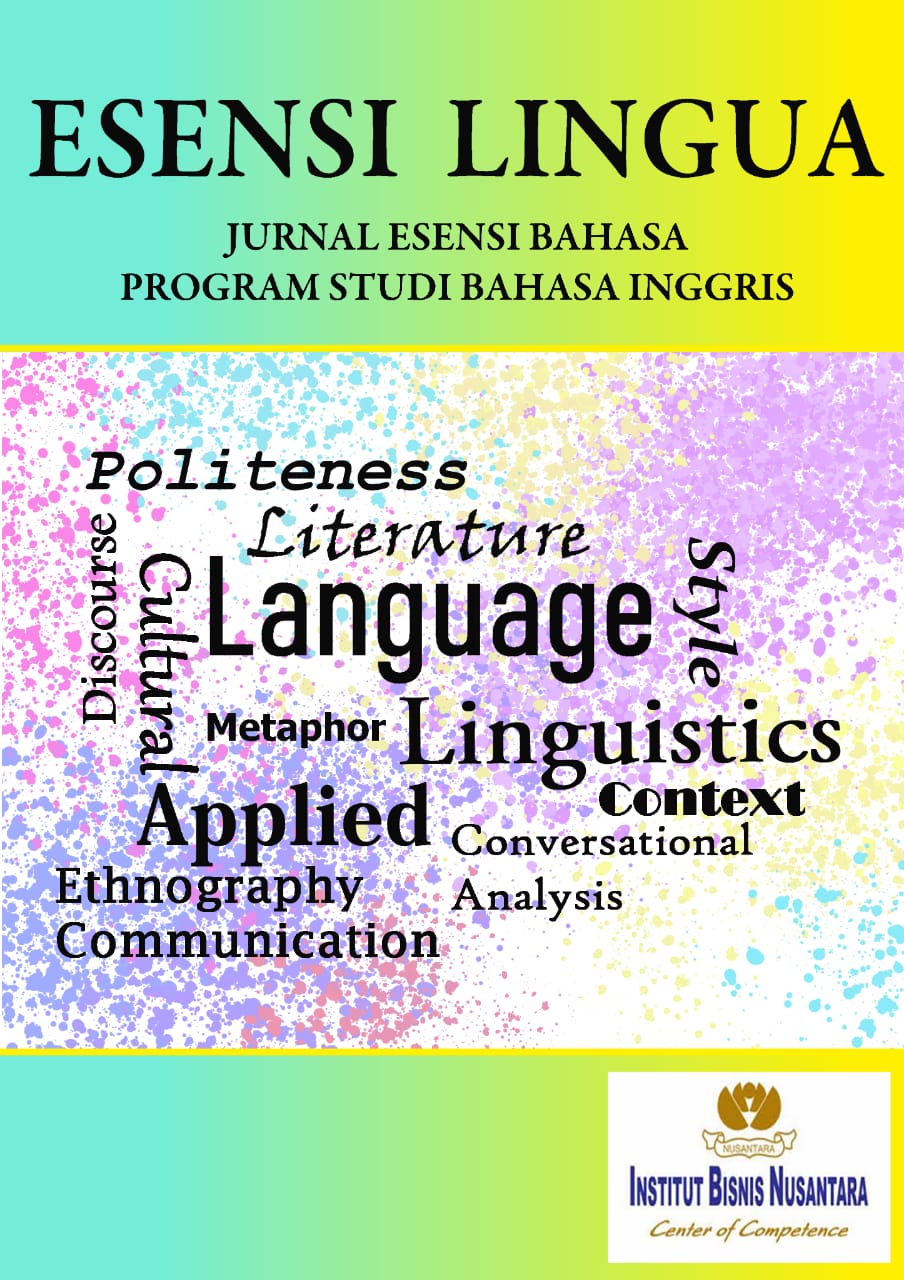 Current Issue
Vol 4 No 1 (2022): Vol 4 No 1 (2022): ESENSI LINGUA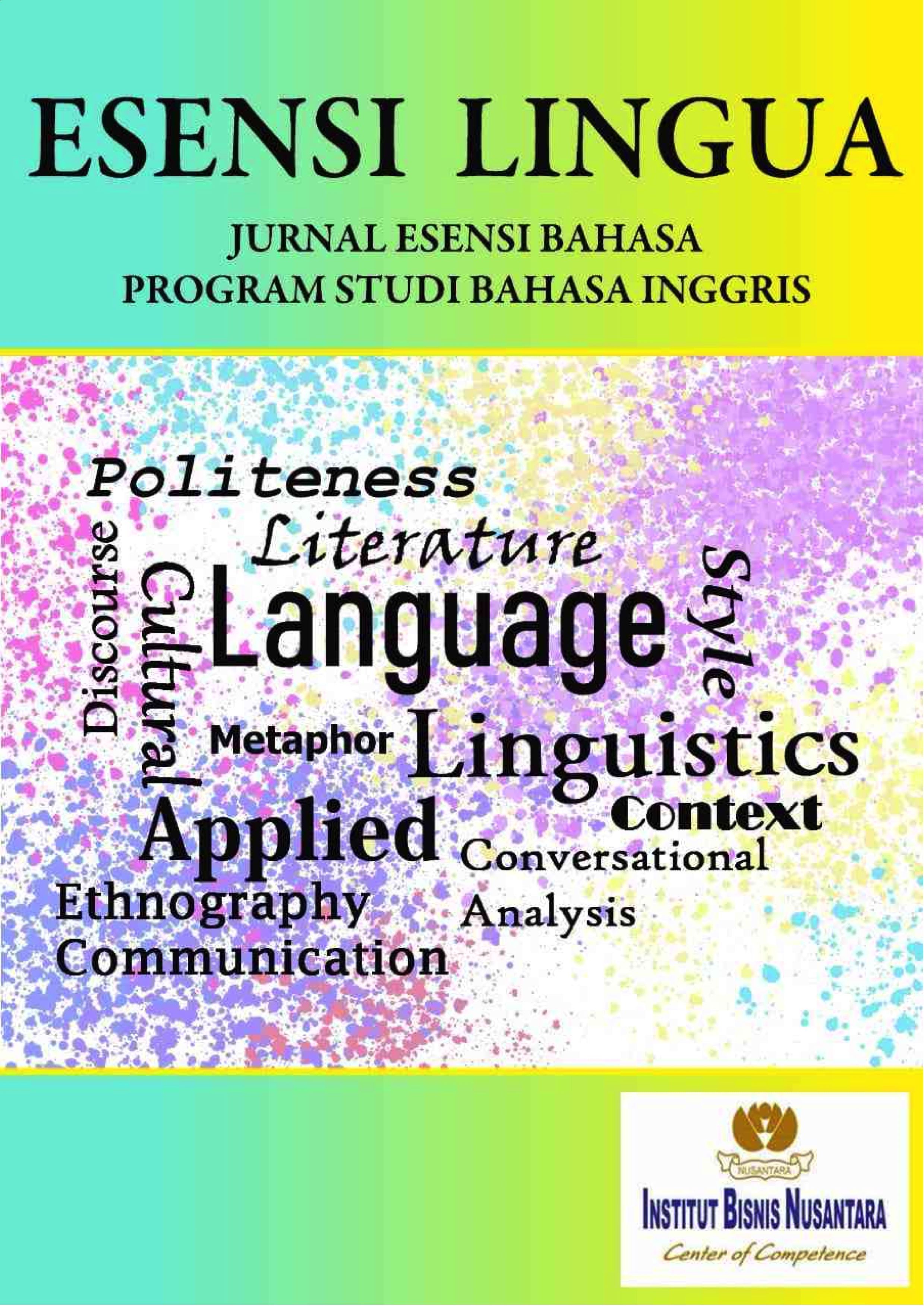 Esensi Lingua terbit dua kali setahun, yaitu bulan Februari dan November. Berikut adalah edisi Bulan x, Volume x No.x, berisi enam tulisan. Edisi ini diawali dengan tulisan pertama yang merupakan hasil karya dari Rinda Riztya dan Sofia F. Rahmani. dengan judul "An Analysis of Illocutionary Acts Performed by The Two Main Characters in "The Proposal" Movie". Tulisan kedua adalah hasil penelitian dari Cicih Nueraeni dan Adhytia Nugraha Aria S.A yang diberi judul "The Racism Resistance in Django Unchained Movie: Main Character".
Tulisan ketiga adalah buah karya dari Britni Delfita Pata' Allo K dan Dewi Nuryanti dengan judul "The Use of The Expression Tabe' to Show Politeness in Toraja Language Short Talks". Tulisan keempat ditulis oleh Dewi Nuryanti yang berjudul "Pemaknaan Warna Merah Dengan Konotasi Barthes pada Iklan Mobil Ferrari". Tulisan selanjutnya adalah tulisan dari Frina Diniarta Nur yang mengambil judul "Flouting The Conversational Maxims in A Musical Fantasy Movie". Edisi ini diakhiri dengan tulisan dari Cut Nina Sausina dengan judul "Self-Punch Lines as Successful Jokes : Analyzing The Stand-Up Comedy Performance of Jimmy O Young".
View All Issues
Esensi Lingua adalah jurnal Linguistik, Sastra, dan Pengajaran Bahasa program studi bahasa Inggris Institut Bisnis Nusantara yang memuat artikel penelitian di bidang Linguistik, Sastra, dan Pengajaran Bahasa, baik bahasa Inggris maupun bahasa Indonesia.